2019 NAAAP ERG Symposium
Register Now!
Or paste this link in your browser's address bar: https://goo.gl/9mvB1K
Approaching its 5th year with a theme of "ERGs Driving Change: Data, Trends and Leadership", the NAAAP ERG Leadership Symposium is the must-attend event for ERG leaders and executives. A fully immersive program explores building a corporate culture that fosters and thrives with inclusion, intersectionality, productivity and high performance. Full ERG Symposium details.
Friday, April 26, 2019; 9:00 am – 5:00 pm
Experian, 475 Anton Blvd., Costa Mesa, CA 92626 USA
At 2019 ERG Leadership Symposium, You'll Experience…
One-day packed agenda with relevant takeaways

Dynamic ERG, D&I subject matter experts

Unprecedented networking with ERG leaders

Enjoy local cuisine as well as an interactive reception

$199 USD - Regular registration
$179 USD - NAAAP member registration
$169 USD - Early bird registration*
$149 USD - NAAAP member early bird registration
* Take advantage of early bird rates (Deadline April 1st). Reserve your spot as seats are limited. Suggested hotels in the area: Costa Mesa Marriott on Anton, Avenue of the Arts, The Westin at South Coast Plaza. General questions or inquiries: please contact pr@naaap.org. For NAAAP Member Promo Code and before registering, contact: member.services@naaaptoronto.org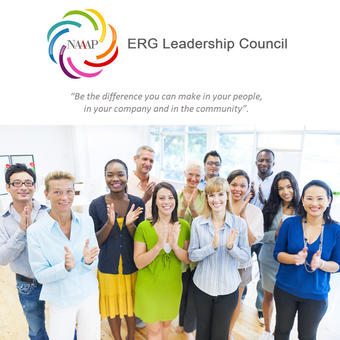 Experian, 475 Anton Blvd., Costa Mesa, CA 92626 USA