NAAAP ERG Leadership Symposium
Friday, March 9-10, 2018; 8am–8pm
Dolce Hayes Mansion, 200 Edenvale Ave. San Jose, CA 95136
Hosted by NAAAP National & NAAAP San Jose, the 2018 ERG Leadership Symposium "InnovASIAN: Leading with Initiative and Imagination," pays tribute to the entrepreneurial individuals and companies that Silicon Valley is famous for. Business breakthroughs, new technologies, and social entrepreneurship will be woven into our working sessions, panels, and a friendly competition that require out-of-the-box thinking, imaginative partnerships, and win-win strategies. Friday evening also includes a reception open to the general public, "Celebrating InnovAsian."
Who should attend: Corporate leaders, Diversity & Inclusion leaders, ERG Leaders, BRG Leaders and professionals who are passionate about leadership development and fostering an inclusive workplace.
AGENDA HIGHLIGHTS
Keynote: Honorable Ro Khanna, U.S. Representative, CA District 17
Friday, March 9; 8am | ERG Leadership Symposium
Open to ERG Leaders and NAAAP Members
Executive Leadership & ERG Leaders Best Practices Panel
Thought Leadership on ERGs / BRGs
Roundtable Discussion on Current Trends & Issues
Evening community reception and ERG networking
Saturday, March 10; 8am | NAAAP Leadership Academy
Leadership Training and Personal Development
State of the Union: Pan Asian Professional Personal Branding Workshop
Wine Reception by Hayes Mansion
ERG Leadership Symposium Registration
Early Bird Rate (before February 16): $239.00 USD
Regular Registration (ends on March 2).: $269. USD
NAAAP Group Discount Hotel Rate: $149 USD/night
Online Room Reservation
(Group Rate Hotel reservation deadline: Feb. 1)
Recommended to arrive in San Jose CA by the evening of Thursday, March 8, 2018.

For questions about about the ERG Leadership Symposium, please contact NAAAP National Director of ERG Relations, Farzana Nayani - farzana.nayani@naaap.org. View full event and programming details.
What is an ERG (Employee Resource Groups )?
(ERGs) and Business Resource Groups (BRGs) are voluntary, employee-led groups that serve as a resource for members and organizations by promoting and facilitating a diverse, inclusive workplace aligned with organizational mission, values, goals, business practices, and objectives.
Register Now!
Or paste this link in your browser's address bar: http://academy.naaap.org/registration/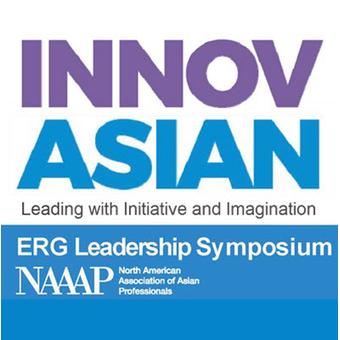 Dolce Hayes Mansion, 200 Edenvale Ave. San Jose, CA 95136